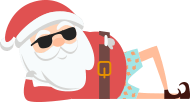 The Disreputable History of Frankie Landau-Banks
1
Paperback
Age range: 13 to 15 years old
Publication Date: 01/01/2015
11%
OFF
RRP $

14.99
$

13.35
A witty teen novel filled with pranks, rebellion and gender politics from the international best-selling author of We Were Liars.
ISBN:

9781760113308
9781760113308

Category:

Children's

Age range:

13 to 15 years old

Format:

Paperback

Publication Date:

01-01-2015

Publisher:

ALLEN & UNWIN

Edition:

1st Edition

Pages:

352

Dimensions (mm):

198x128x25mm

Weight:

0.3kg
This item is In Stock in our Sydney warehouse and typically sent from our warehouse within 2 - 3 working days.
Once sent we will send you a Shipping Notification which includes online tracking.
Please check the estimated delivery times below for your region, for after your order is despatched from our warehouse:
ACT Metro 2 working days
NSW Metro 2 working days
NSW Rural 2 - 3 working days
NSW Remote 2 - 5 working days
NT Metro 3 - 6 working days
NT Remote 4 - 10 working days
QLD Metro 2 - 4 working days
QLD Rural 2 - 5 working days
QLD Remote 2 - 7 working days
SA Metro 2 - 5 working days
SA Rural 3 - 6 working days
SA Remote 3 - 7 working days
TAS Metro 3 - 6 working days
TAS Rural 3 - 6 working days
VIC Metro 2 - 3 working days
VIC Rural 2 - 4 working days
VIC Remote 2 - 5 working days
WA Metro 3 - 6 working days
WA Rural 4 - 8 working days
WA Remote 4 - 12 working days
Express Post is available if ALL items in your Shopping Cart are listed as 'In Stock'.
Great!
Click on Save to My Library / Lists
Select the List you'd like to categorise as, or add your own
Here you can mark if you have read this book, reading it or want to read
Awesome! You added your first item into your Library
Great! The fun begins.
Click on My Library / My Lists and I will take you there
You can find this item in:
Customer Reviews
Smart, Funny, Compelling

by

Kiera

on

09/02/2015

Having been one of the few who hasn't yet read We Were Liars, I had no idea what to expect from this book by E. Lockhart. I loved it! One of the most fantastic protagonists I've ever read. The prose is easy to follow and really builds the character of Frankie, from young and naive 'bunny rabbit' to gritty, superbly feminist and intelligent student. There are so many hilarious moments from Frankie's sharp quips and conniving mastermind work, and I really felt all the emotions she reeled through throughout her experience of feeling lesser than her boyfriend. The recurring idea of the panopticon concept was such a great inclusion (you'll see what I'm talking about once you've read it!), and added such an intelligent depth to the novel. This is a great book to escape to, purely because Frankie does things that most people (well, at least I) would never dream of, so it's thrilling to live in her shoes for 300-odd-pages.